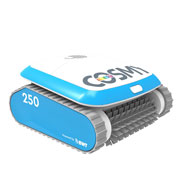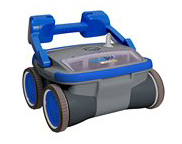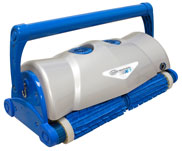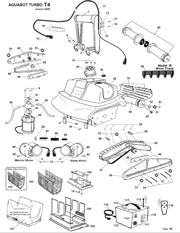 | | |
| --- | --- |
| | Aquabot of Georgia is proud to announce that it is now a certified National Service Center for Aquabot in the state of Georgia. Please contact us today for all your residential and commercial Aquabot Pool Cleaner parts. |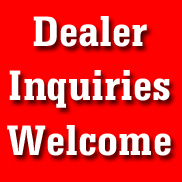 | | |
| --- | --- |
| | |
Aquabot of Georgia, a family owned and operated business, has been a trusted leader the pool cleaning and supply business in Gainesville, Georgia since 1992. Our company's primary focus is centered on providing quality products, excellent customer support along with easy ordering and discounted prices on all of our products.

All of our fine Aquabot pool products are offered to residential, commercial and industrial consumers alike. Whether it be a consumer big or small, our loyalty and commitment will always remain the same ... complete customer satisfaction above everything else!

As a robotic pool product dealer and service center, we will always ensure you fast shipping, quick local deliveries within our coverage area, easy ordering, quality products build in the USA, and excellent pricing above the rest. Let us know how we can help you or your company with your pool cleaning needs!

We currently carry a complete and reasonably priced Aquabot Pool Cleaner line along with many extras which include chlorine and pool chemicals, pool liners, pool cartridges, pool filters, salt generators, algaecides, pool motors, pool pumps, computerized water testing, robotic Aquabot pool carts, Aquabot pool buggy's, along with many more pool cleaning supplies and accessories. We offer our products in in various sizes and quantities priced to meet your individual needs and save you money! Just ask!


| | | | | | |
| --- | --- | --- | --- | --- | --- |
| | Company Location: | | Business Hours: | | Same Day Shipping: |
| | Aquabot of Georgia | | Mon-Fri: 8:30am - 5:30pm | | Orders prior to 12 Noon |
| | 1630 Martin Luther King Jr. Blvd. | | Sat: 8:30am-12:30pm | | |
| | Gainesville, Georgia 30501 | | Sunday: Closed | | Next Day Local Delivery: |
| | | | | | Orders prior to 5 PM. |

| | |
| --- | --- |
| | |

| | |
| --- | --- |
| | Chastain Supply Company was formed in 1992. The original building was located at 908 Pine Street. |
| | |
| | On January 1, 2006 the business was purchased by Shane & Debbie Chastain and the name was changed to Chastain Janitorial Supply Company. The location was moved to 1025 Martin Luther King Jr. Blvd. Suite 600. |
| | |
| | Since 2006, a Pool Line (AquaBot of Georgia) and Machine Equipment Rental & Sales line has been added. |
| | |
| | The staff of Chastain Janitorial Supply has grown as well as the customer base. We are proud to have many of the same clients from 1992 as well as new clients everyday. We feel this is because of our ability to communicate to each client a sense of importance no matter how much we grow. |
| | |
| | Chastain Janitorial Supply files/reports all social security, federal, state and local tax issues as required for all personnel. |
| | |
| | Chastain Janitorial Supply gladly accepts payment in the form of cash, money order, personal or business check, or by online credit card payment submission. |
| | |
| | Chastain Janitorial Supply began making online sales in November 2008 after the development of their website located at 'http://www.chastainjanitorial.com'. |
| | |
| | Chastain Janitorial Supply began making online transactions with its website "Aquabot of Georgia", located at 'http://www.aquabotofgeorgia.com', in May 2009. Aquabot of Georgia was designed to separate their current pool supply product line from the standard janitorial supplies offered. Aquabot of Georgia is known as National Service Center for Aquabot products and parts. |

| | |
| --- | --- |
| | |

| | |
| --- | --- |
| | |